
 Besoin d'un conseil? Appellez-nous au (du lundi au vendredi de 10h30 à 20h00, le samedi de 10h30 à 19h00) vous pouvez aussi nous écrire un mail

 Besoin d'un conseil? Appellez-nous au (du lundi au vendredi de 10h30 à 20h00, le samedi de 10h30 à 19h00) vous pouvez aussi nous écrire un mail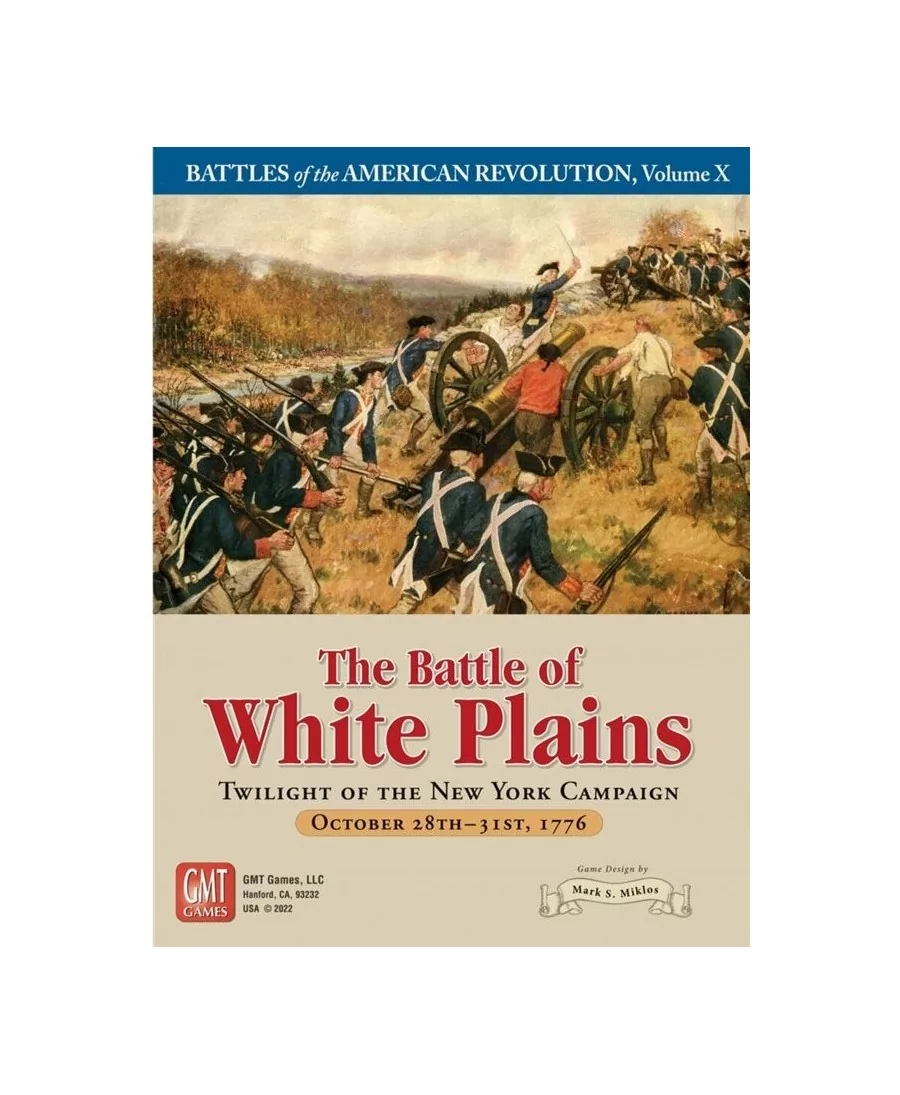 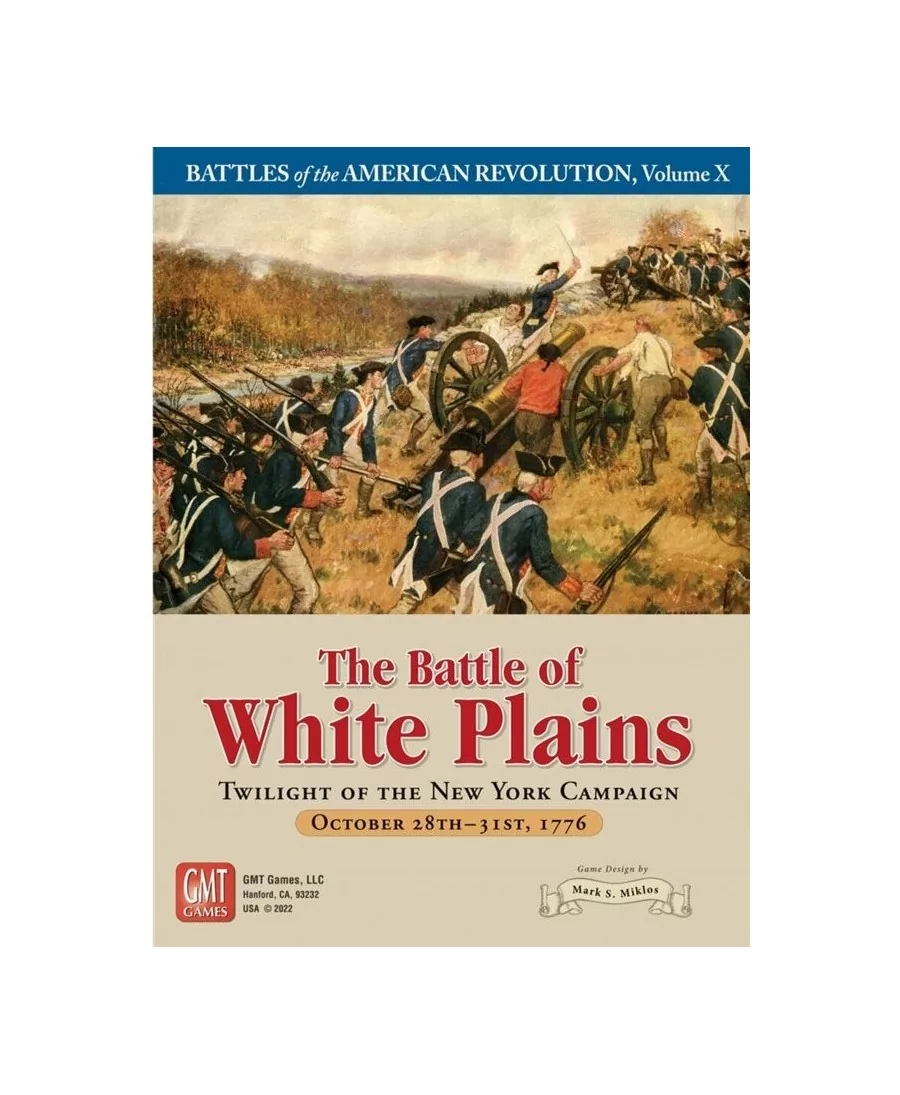 
Battle of White Plains - Volume X (EN)
Derniers articles en stock
Battle of White Plains est le volume 10 de la série de jeux primée Battles of the American Revolution de GMT, conçu par Mark Miklos
Une équipe de passionnés à votre service !

Soyez satisfait ou remboursés !

Expédition rapide après avoir passé commande !
La plupart des auteurs relèguent la bataille de White Plains à un court paragraphe lorsqu'ils racontent la campagne de New York de 1776. En tant que dernière bataille sur le terrain de cette campagne, elle mérite cependant une étude plus approfondie.

Le volume 10 de la série de jeux primée Battles of the American Revolution de GMT, conçu par Mark Miklos.
Le jeu comprend trois scénarios : le combat historique pour Chatterton Hill, un scénario du 31 octobre qui explore ce qui aurait pu se produire si Howe avait lancé son grand assaut ce jour-là comme prévu, un jeu de campagne complet de quatre jours couvrant 42 tours de jeu, commençant avec l'arrivée de l'armée britannique sur le champ de bataille le matin du 28 octobre et se terminant à 17h00 le 31 octobre.

Chaque joueur dispose de 26 cartes d'opportunité subdivisées en trois paquets pour améliorer le jeu et ajouter des éléments de variabilité et de saveur historique.
Comme pour les jeux précédents de la série, certaines règles spéciales représentent les circonstances uniques de cette bataille. Parmi celles-ci, on trouve des règles régissant les restrictions de sortie américaines et la doctrine tactique, les tours de jeu de pluie, le rétablissement du moral de l'armée, la terre brûlée et des handicaps supplémentaires pour la milice américaine, la construction de fortifications américaines et un mécanisme de mouvement hors plateau pour Tarrytown sur la rivière Hudson, à sept miles de distance, où les navires britanniques étaient ancrés. Même l'habileté au combat de Washington à ce stade précoce de la guerre est aléatoire.

Dans le volume 10 de la série Battles of the American Revolution, les joueurs commandent deux armées titanesques : Washington, désespéré de sauver quelque chose de la défense sinon désastreuse de New York, et Howe cherchant un coup de grâce contre le "Vieux Renard".
Vous gérez vos forces sur une période de quatre jours avec beaucoup de mauvais temps à affronter.
Pouvez-vous, en tant que général Howe, percer la ligne américaine pour porter un coup décisif et mettre fin à la rébellion ?
Pouvez-vous, en tant que général Washington, tenir votre propre terrain supérieur, entravé que vous serez par quelque 6 700 miliciens de qualité douteuse - soit 46 % de la force américaine totale ?
Fiche technique
Langue

Anglais

Thème

Guerre, Histoire

Nombre de joueurs

2

Âge

14 +

Durée d'une partie

2 - 3h
Références spécifiques
ean13

817054012466
Aucun commentaire pour le moment